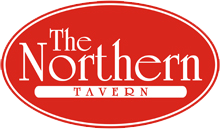 Something for everyone at the Northern Tavern
After the announcement from the Morrison Government, imposing strict new measures in order to contain the COVID-19 pandemic, the Northern Tavern is now closed until further notice.
We thank all our loyal customers for their support and look forward to seeing you all again soon.
Stay safe!
TAVERN BOTTLE SHOP
We will be re-opening the Bottle Shop from 11am Saturday 28 March!

NEW OPENING HOURS:
Wednesday & Thursday : 11am to 7:00pm
Friday & Saturday : 11:00am to 9:00pm
Sunday, Monday & Tuesdays : Closed
All purchases will be CARD ONLY
Located at the Regency Lifestyle Centre, we offer a modern gaming room with the latest machines, Sports Bar with TAB for the sports fan, great bottle shop and a delicious menu. All of this with easy parking and only minutes from North Adelaide and the CBD.
BISTRO
Meals range from $10.90-$18.50 with great daily specials from $10.90 prepared by Chef and Rooster fanatic Marc Gibbs.
Schnitzel day on a Monday and Thursday for $11.90 Chicken or Beef Schnitzels.
Contact

The Northern Tavern
269 Main North Road, SEFTON PARK SA 5083
Contact us by filling out the form below and pressing send message.